Our Fave Outdoor Living Spaces
Life indoors is comfortable, relaxing, and very much a safe space for many, but here's a secret: the outdoors can be too! Get inspired by some of our favorite outdoor spaces that have been spruced up for a life outside.
A Beaming Balcony
For those who don't have a traditional backyard but have a balcony, there's unlimited potential in what you can achieve with this space. Bring in a small patio set, prop up an umbrella, and add some final decorative touches to create an area where you and your guests can hang out and enjoy those warm, bright days!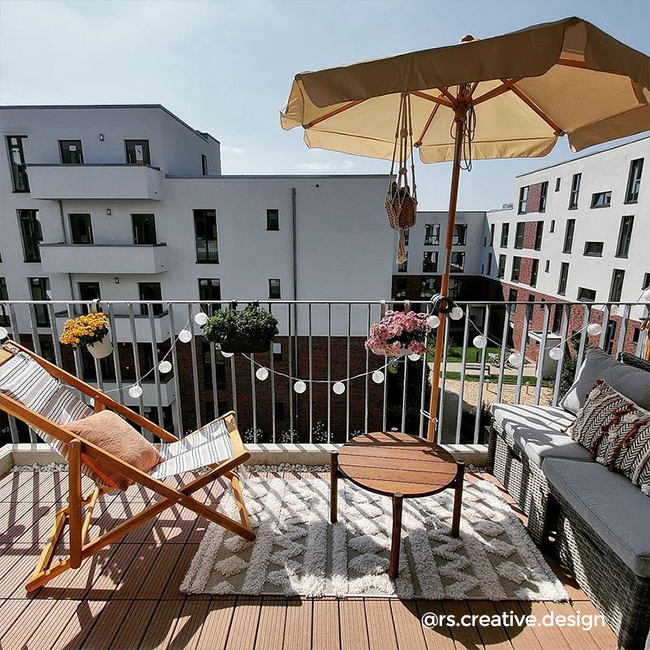 Lounge & Leisure
Are you part of the lucky bunch who have a pool at home? There's absolutely nothing more refreshing and relaxing than getting to lounge poolside, going for a swim, and catching some sun. With some patio furniture pieces of your choice, you can curate your backyard into the oasis of your dreams—perfect for having family and friends over or even a solo self‑care day!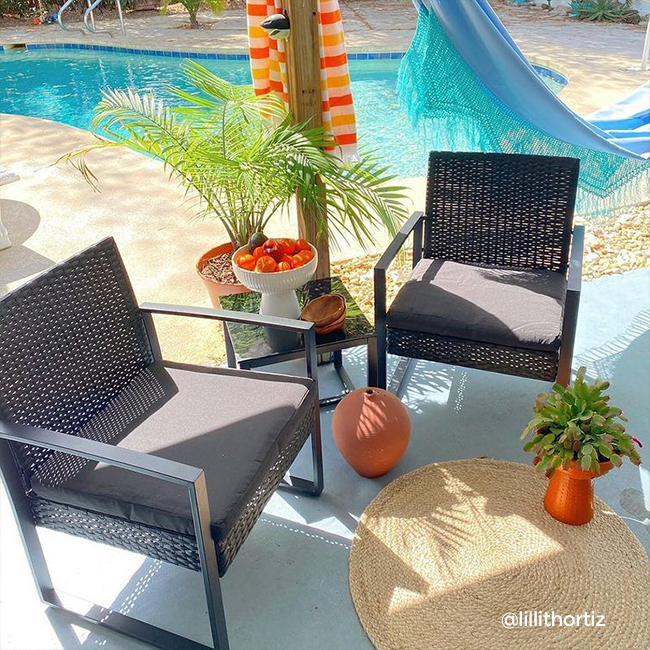 Breakfast Nook
Imagine this: You're sitting out on your patio with a cup of coffee or a glass of orange juice in hand, enjoying the crisp morning breeze and a pastel‑colored sky. Sounds lovely, right? Make this part of your daily routine by furnishing and styling your outdoor space into a comfy breakfast nook where you can greet each new day with a smile.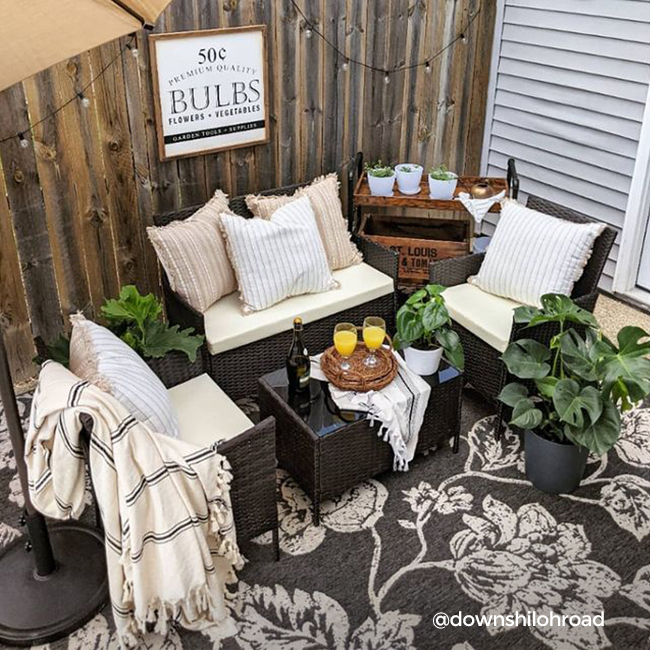 Cozy Cookouts
If you're a fan of hosting parties, potlucks, or any other type of get‑togethers, then this patio will be the ultimate source of inspiration for you. From the thick, comfy cushions to the vibrant, bold accent colors, this outdoor living space is brilliantly styled and gives a pop of personality. All you need is a grill as the cherry on top to take your cookouts to the next level!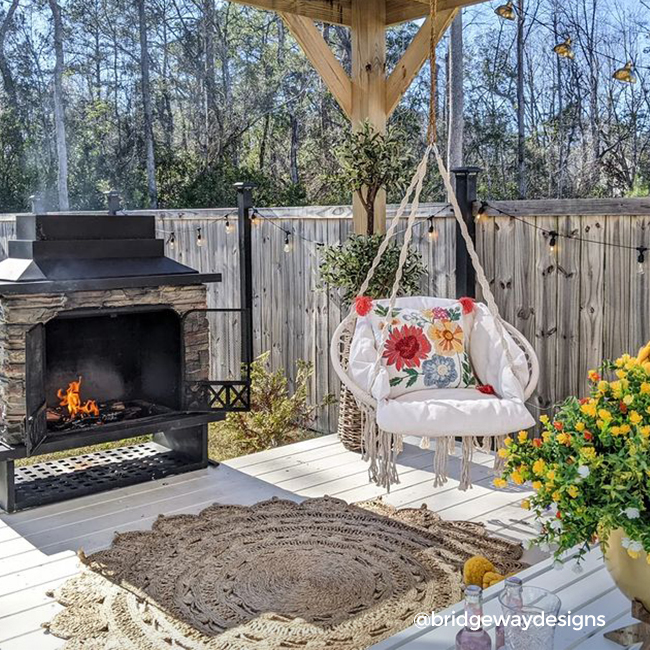 A Serene Spot in the Sun
Some days are more exhausting than others. When life feels like too much, it's helpful to have a peaceful space for yourself to recharge and reach a Zen state of mind. So, find a secluded spot in the sun and transform it into the stylish sanctuary you deserve.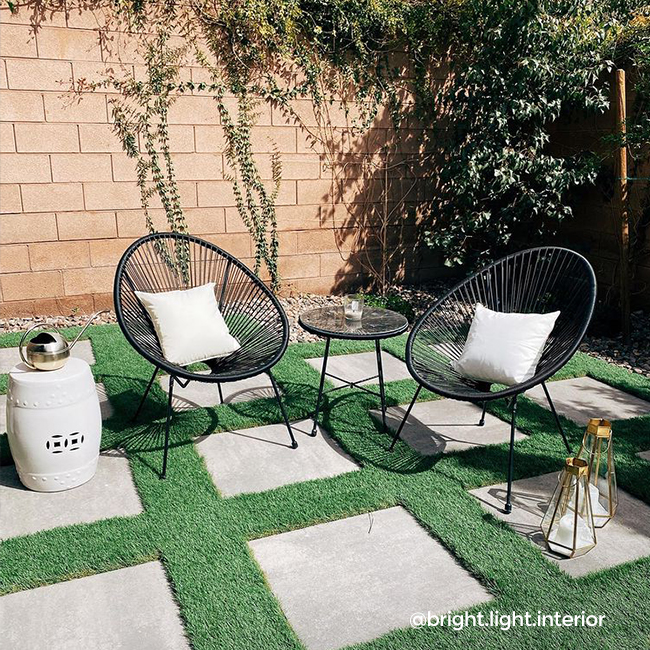 Toasty By the Fire Pit
No matter the outdoor space—a balcony, a patio, or a large yard—a fire pit is ESSENTIAL. No one likes to stop a good time on account of the setting sun, so keep the energy alive by getting a warm, crackling fire going as day turns to night.